Practical approaches to engaging with HE policy: an interactive one-day workshop in which participants will engage critically with higher education policy through a combination of individual and group exercises.
Tuesday 5th December
10:00-16:00
Mary Ward House Conference and Exhibition Centre
5-7 Tavistock Place, London WC1H 9SN

Book Now

Alternative method: email events@wonkhedev.jynk.net to request payment by invoice.
Learning outcomes
Following completion of the programme, participants should be able to:
Describe policymaking in higher education;
Apply tools of policy analysis to a range of topics;
Understand the positive and negative features of blog articles;
Understand the opportunities and limitations of blogging in policy analysis;
Construct arguments suitable for a Wonkhe article.
What's the format?
Working individually and in groups on a number of practical exercises, participants will be guided through different ways of thinking about policy development and its critique. The tasks are designed to: develop policy analysis and practical blogging skills; provide opportunity for reflection on different perspectives; build personal confidence.
Who should attend?
Staff in universities – professional services, academics, students' unions – and in higher education agencies should find the programme rewarding. The programme will help participants to develop both generic skills of policy analysis as well as providing an opportunity to engage directly with important topics. The programme also provides an opportunity to network with others interested in higher education and to learn from diverse perspectives.
Read more about the programme on our team blog.
"Relevant and up-to-date information and advice, delivered by people who know what they're talking about. Creatively planned group exercises."
– Lisa Edwards, Policy and Communications Officer, UCU Wales
"Interactive parts were really well constructed to suit a mixed audience, the whole thing was very coherent and cohesive as a day's learning. Very well paced."
– Paul Ashby, Head of Market Insight, University of Birmingham
"It was really practical, and I felt like my knowledge was being put to good use."
– Hannah Nicole Simpson, Postgraduate Recruitment Manager, University of Bristol
"The programme was useful in two major respects. First, in having a greater understanding of the policy making process, key players and the 'reality' of how to influence these national processes. Secondly, the confidence and discussion generated by creating an article collaboratively was both useful and engaging. It had the potential to just be 'learn how to write for us' with no wider benefits, but all the work was incredibly applicable to my job, whilst also encouraging me to write for Wonkhe. The networking opportunity was also appreciated greatly. The trainers were also lovely people and were clearly experts in their field."
– Scott Dawson, Academic Co-ordinator, University of Sheffield Students' Union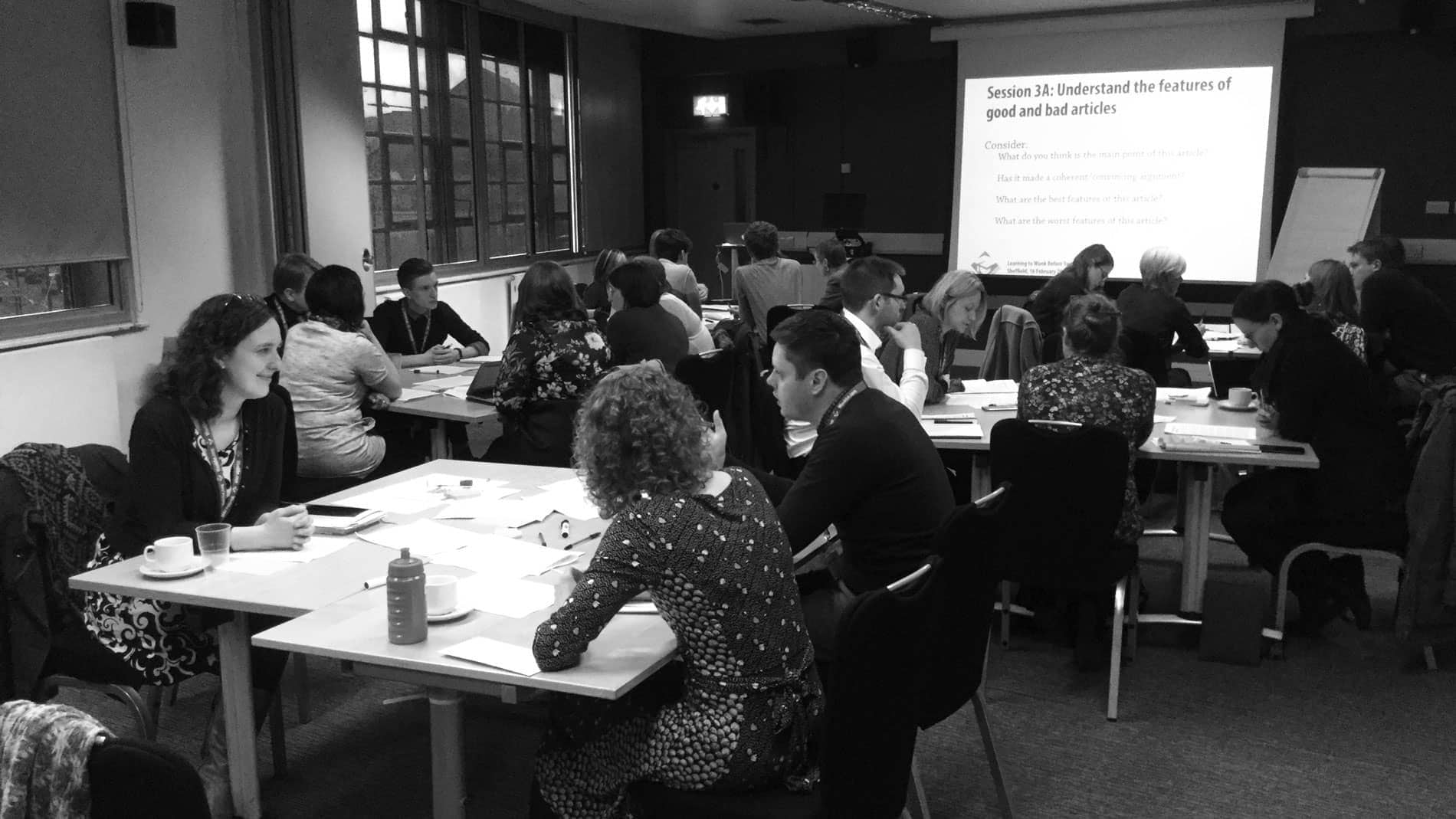 Learning to Wonk, Sheffield, February 2017
Who will run the workshop?
The workshop has been developed in-house by Wonkhe, the home of policy, people and politics in higher education. Facilitation will be from Wonkhe staff Ant Bagshaw and Catherine Boyd. If you want to know more about the venue, format or content, please email events@wonkhedev.jynk.net.
Alternative method: email events@wonkhedev.jynk.net to request payment by invoice.