Universities increasingly look for ways to enhance the experience of their students and developments in the US in particular often herald future changes in the UK sector.
For example, there has been much talk of a facilities arms race with universities outdoing each other to provide more and better sporting and recreational facilities. As far as I am aware no UK university has yet built a lazy river, although many do have climbing walls.
In addition there is the growth of high-specification residential accommodation which offers real luxury – at a price.
Recently, it was also noted here that several companies offer an excitingly extravagant service to help students get around open days in the US by private jet.
And then a few years back one university developed the idea of a course concierge to help students with their course selections. It's a role that hasn't become widespread yet in the UK although I suspect that many student services professionals do at least part of this role.
But at least one university has taken the idea of a concierge further. Much further.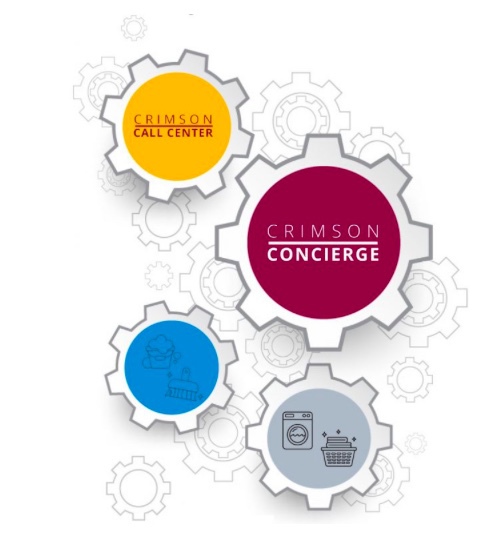 As Inside Higher Ed reports, a programme at New Mexico State University offers a wide range of concierge services for a fee. Services are provided by an external partner, Sodexo, which plans to expand to other institutions.
We are very aware of the fact that a large percentage of students are making their ultimate selection on schools that really can fulfil the college experience," said Steve Bettner, assistant vice president of auxiliary services at New Mexico State. "Places that have amenities."

Bettner said that to appeal to new students, New Mexico State realised it needed to be more competitive with other institutions with flashier offerings. Without the immediate budget to improve some of the buildings that were a half a century old or more, administrators settled on expanding its dining contract with Sodexo to include the concierge service, the vendor's first. It launched in January. After a slow rollout, the program is being much more aggressively marketed toward potential students, Bettner said. It is paid not through university funds, but instead through partnerships with outside companies and charging a fee or commission on services students obtain through the concierge.
The concierge role includes sorting out travel plans for students, booking dinner at restaurants and doing the laundry and cleaning. All chargeable of course.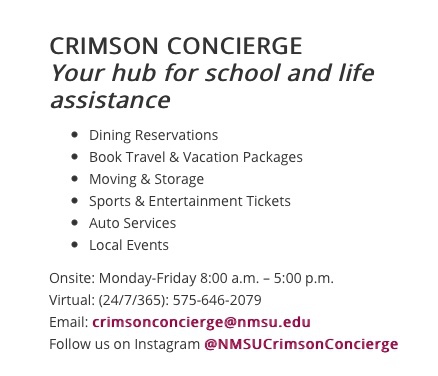 It's a new take on in loco parentis for sure.
Both students and their families have loved the program, which is housed in the university union. One of the staffers there is referred to as a "mother away from home" who "would do anything a mother would do," which delights parents.
Bettner acknowledged the criticism in academe of too much focus on facilities and not on academics, but said that this will help remove a "to-do list" for students and help them focus more on their studies.
"This significantly contributes to improving [graduation] numbers," Bettner said. "That's the goal that will bear out over time. We're using this as a tool to help students through their matriculation and graduating on time."
The argument for improvements in retention rates may look persuasive to some. Surely the emphasis should be on providing the right services to students who really need the support though, rather than additional luxury provision for those who can afford it.
However, the Global Vice President of Marketing for Circles, the part of Sodexo that administers the concierge programme, Ronni Schorr, said the programme helped relieve student stress.
The program doesn't coddle students, but merely helps improve their lives. This benefits both international and domestic students, such as those who may be from out of state. They are the future leaders and they are very stressed. They have a lot going on in their lives. Often they are going to college and university not in their home area, and getting acquainted with the area … and we want to relieve some of the stress they might feel.
At High Point University, which also offers this kind of service, the concierge offers a similar package but also deals with communication with parents, as well as careers-related activity including (ironically) communication skills and the incredibly tedious and challenging business of "taking pictures for a LinkedIn profile".
Given that Sodexo operate in the UK too, perhaps it won't be long before some universities here are offering concierge services like these.