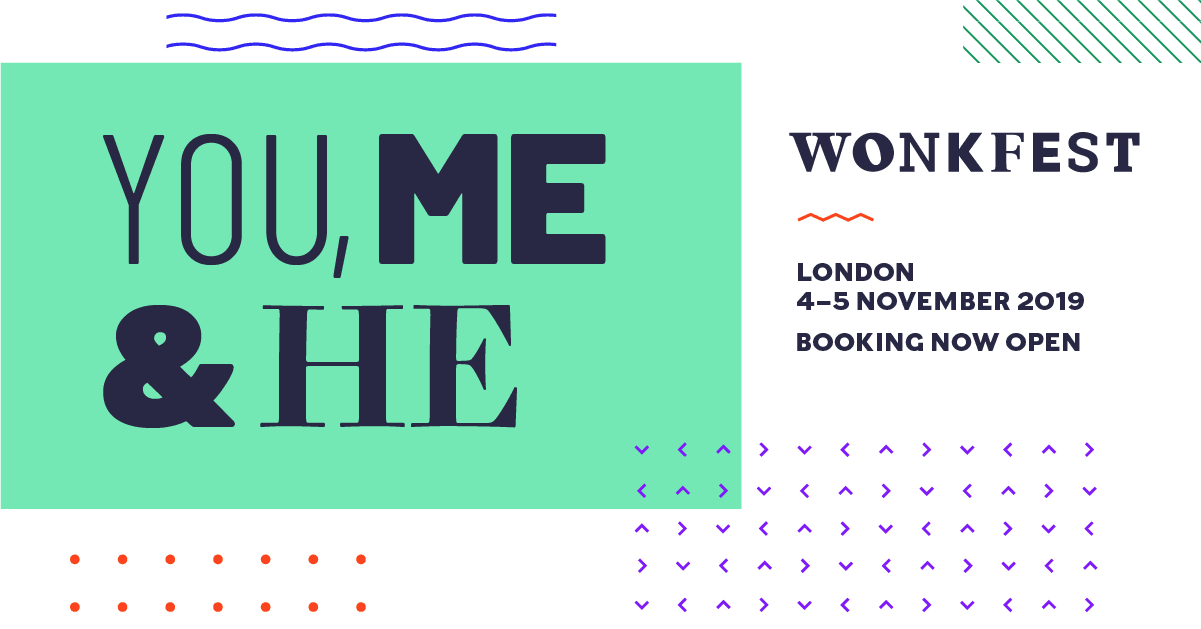 The most exciting event in the UK HE calendar; a festival of ideas and cutting edge debate about the future of universities. With five different stages, our non-stop programme hosts over 50 sessions over two days.
At Wonkfest we have headline acts and top wonks on our main stage. There are expert discussions, debates and conversations throughout the programme and masterclasses, interactive workshops and training to help you realise the potential of your inner wonk.
Look out for the smaller areas running sessions where you can head to fill up on tips, tricks and toolkits from wonks for wonks.
With an abundance of interesting things to do and see, we think it will be the best two days out of the office that you'll ever have.
Confirmed speakers include:
Nate Silver Founder and editor in chief, FiveThirtyEight
Marie Le Conte, Writer and commentator
Wes Streeting, MP Ilford North
Kehinde Andrews, Professor of Black Studies, Birmingham City University
John Kingman, Chair, UKRI
Anna Bird, Head of Education, Behavioural Insights Team
Mary Stuart, Vice Chancellor, University of Lincoln
Edward Luce, Author – The Retreat of Western Liberalism
Debbie McVitty. Editor, Wonkhe
Ed Fidoe, Founder, London Interdisciplinary School
Geoff Layer, Vice Chancellor, University of Wolverhampton
Sally Mapstone, Vice Chancellor, University of St Andrews
Julie Lydon, Vice Chancellor, University of South Wales
Jayne Aldride, Chair, AMOSSHE
Sue Rigby, Vice-Chancellor, Bath Spa University
Vanessa Wilson, CEO, University Alliance
Vivienne Stern, Director, Universities UK International (UUKi)
Zena Creed, Director of Communications, The Russell Group
Paul Greatrix, Registrar, University of Nottingham
Who is Wonkfest for?
Wonkfest is for UK higher education professionals: from the policy wonks and planners to comms, marketing and public affairs professionals plus everyone else with an interest in the future (and present) of UK HE. Joining them will be politicians, journalists, civil servants, business leaders and others from civil society with a stake in the future of our universities.
Visit the Wonkfest site, for more information and booking
If you have any questions about the event, please contact events@wonkhe.com.