There is barely enough that can be said about university libraries and the very special association between them and cats.
Without really needing an excuse to go on about cats again I was nevertheless delighted to learn about this particular feline who should, I think, be appointed as the unofficial mascot of Wonkhe or even the US feline correspondent.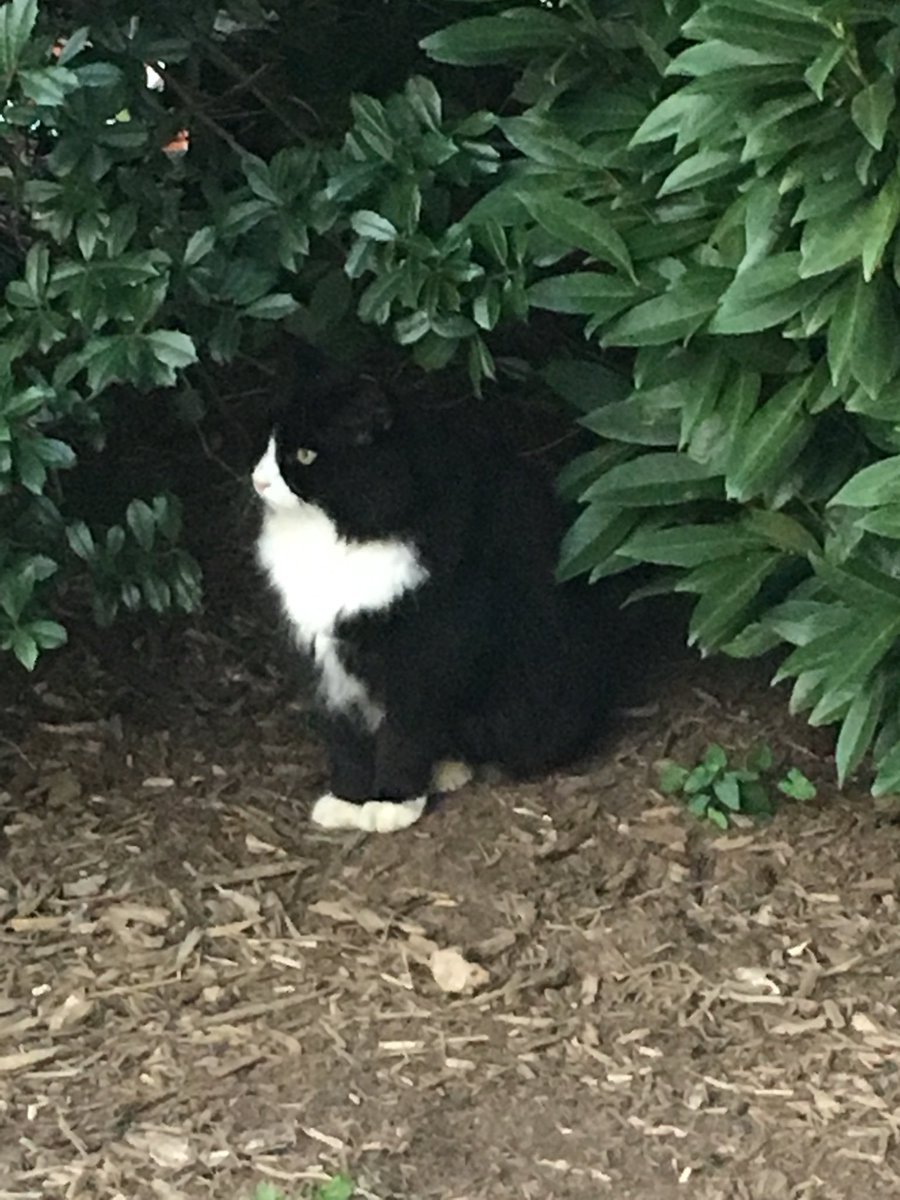 As the Washington Post reports it's impossible to know what this black and white fluff ball was thinking when it arrived on American University's campus in Washington. She is called, rather wonderfully, Wonk Cat, or more formally The Wonk Cat:
Perhaps it was kicking around the idea of a political science major. Or considering a career in international affairs. Maybe it just realised that a lot of college kids eat chicken fingers, which they might be willing to part with if a fluffy, four-footed friend came along.
It has a special cat dorm room, set up near a campus building. Here at American, Wonk Cat has found a home.
You can also find Wonk Cat on Twitter.
Most people on campus seem to really love this cat," said Jordan Redd, a 21-year-old rising junior at AU. "It's become a big part of American University's culture."
And according to Alice Bershtein, another student, Wonk Cat can be a bit wary:
She definitely accepts lots of pets from lots of different people. She does not have any interest in being picked up or anything," Bershtein said. "She kind of got in my lap, once, but it was more that she was just standing in my lap."
Stephanie DeStefano, the university's grounds operations manager is also clearly pretty close to Wonk Cat and observes:
On some days, students would "almost be lined up" to pet Wonk Cat, who has picked a prime location on campus to settle in. (DeStefano's) office is filled with cat food, which people donated.
American University isn't the only campus with an unofficial furry feline mascot. Hofstra University has its own campus cat, proprietorially named "Hof Cat."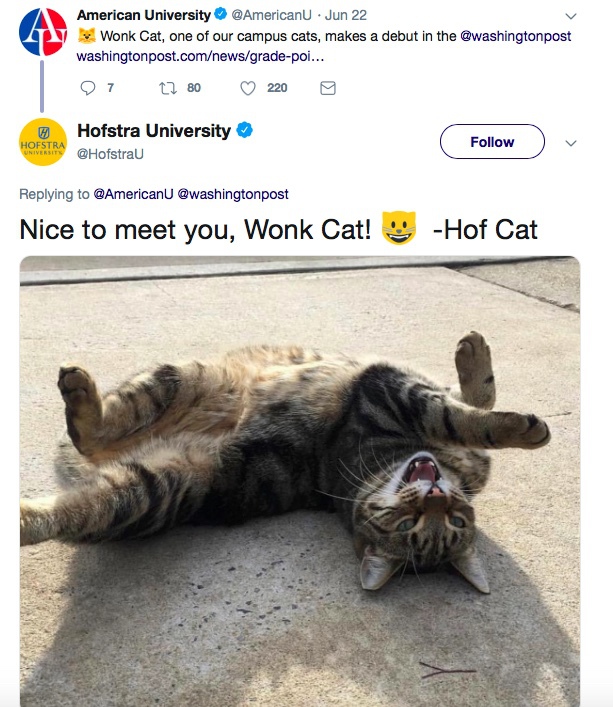 Two other universities have made references to their resident cats. However, both Texas A&M University and the University of West Florida seem to have some more challenging issues with colonies of feral cats rather than cute mascots. Better then to focus on the solo stars:
College is a very stressful experience and kind of makes you feel alone," said Bershtein. "There's something about animal companionship that is so soothing and reaffirming … I feel like the Wonk Cat kind of serves that purpose."
I'm hoping Wonkhe and Wonk Cat will find a way to work together some time soon.